UR-CST staff and students were urged to embrace and develop the culture of excellence, accountability, role model in whatever they do which finally trigger the culture of Heroism.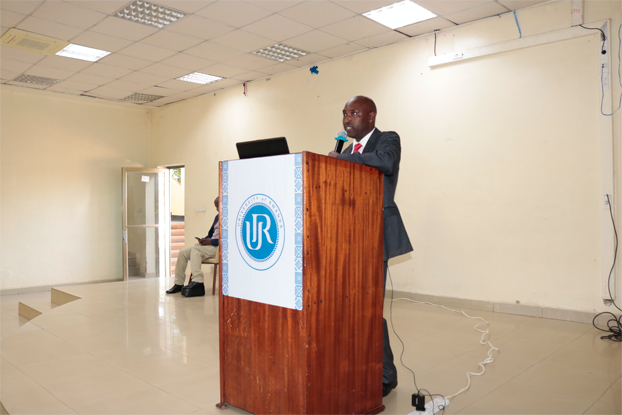 Dr. Emmanuel Mushimiyimana, made remarks on 30th January at UR- College of Science and Technology during a public talk themed, "Our Heroism, Our Dignity".
The talk was organized by the Chancellery Heroes, National Orders and Decolations of Honour (CHENO) ahead of the Heroes' day celebrations slated for 1st February 2023. The public talk was attended by UR-CST Senior Management, faculty & support staff and students.
Dr.Mushimiyimana said that hard work, fighting against segregation, being a role model, are among the basics to become a Hero. He highlighted that segregation (based on social class, physical appearance, religious beliefs, among others) are the main threats to the culture of heroism we are championing for.
Reflecting on Africa history, Dr. Mushimiyimana noted that some Africans made heroic decisions to ensure their countries are released from western colonization, a model we have to imitate to ensure heroism becomes a culture. These African heroes include Julius Kambarage Nyerere, Nelson Mandela among others.
Rwanda has three categories of heroes namely, Imena, Imanzi and Ingenzi.
"Although we have made some progress, we cannot be proud of where we are because we are still far... Africa is the least developed continent", Mushimiyimana said, highlighting that much more needs to be done.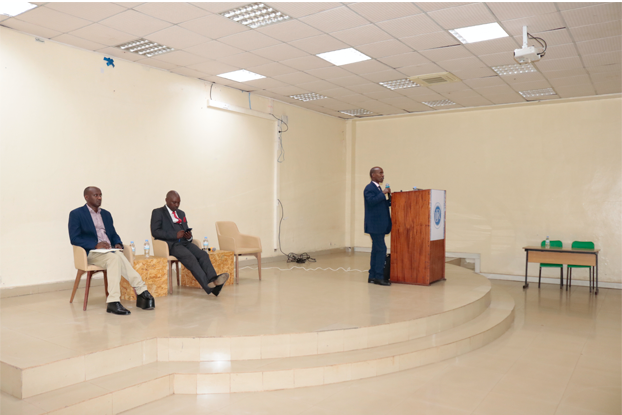 The Principal of the College of Science and Technology Dr. Ignace Gatare noted that we have to keep on practicing the mentioned behaviors which lead to Heroism. "Go, reflect and see what kind of hero you can be. At least be excellent", he urged, adding that the College will keep on organizing such public talks to reflect on heroic behaviors.