Students in the College of Science and Technology from engineering telecommunication related programs went through an intensive one day training workshop on Fiber-Optic. The training was made possible thanks to the joint partnerships with KT Rwanda Network (KTRN) and Liquid Intelligent Technologies. The training seeks among others to tap into facilities availed by the Government of Rwanda in the area of Communication Technologies to enhance rapid growth and efficiency.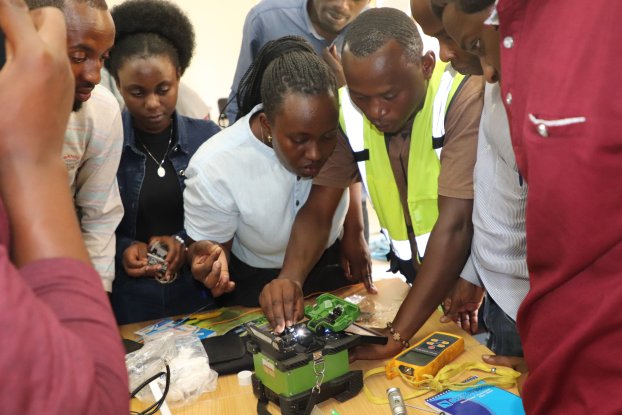 Students during hands on sessions
This was the 7th time that students of college have been benefiting a training of this kind. On this occasion, the training was led by a technical team from KT Rwanda Network and Liquid Intelligent Technologies; local telecommunication companies. Network system integrators and engineering corporations from the said companies trained students enrolled in the 4th year of electronics and telecommunications. The workshop featured a short corporate professional presentation on fiber-optic technologies that was followed by practical demos and trainings in fundamental fiber-optic technologies.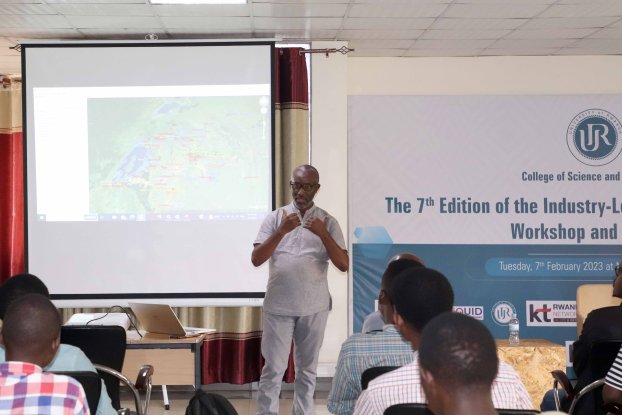 Presenting here is an Engineer from Liquid Intelligent Technologies
In his remarks, the principal of the College of Science and Technology Dr Ignace Gatare appreciated the two industries for generously sharing their knowledge and accepting to train the students. He stated the workshop's objective as "to share practical knowledge and see what engineers are doing, and the services they are providing".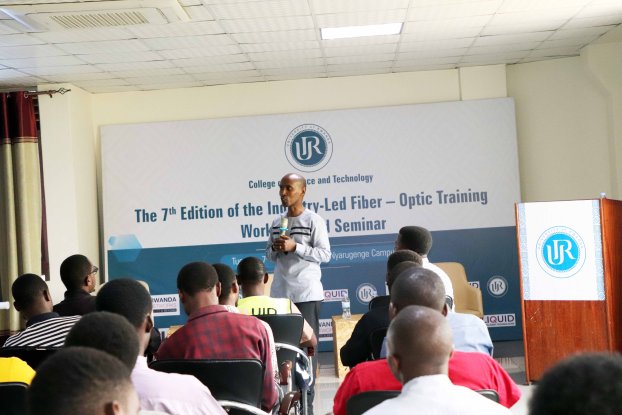 Opening remarks by CST Principal Dr Ignace Gatare
"The workshop will allow students to be familiar with practical knowledge and test the knowledge acquired to have basics hands on skills to enhance their knowledge on fiber optic communication but also to be familiar with the standard," Dr Gatare added.
Among knowledge and skills gained during the training included better understanding of current and future trends in fiber-optic technologies, linking theoretical knowledge and industry best practices. In addition, students were able to have hands-on knowledge in fiber –optic connector's handling and installation, hand-on knowledge in optical power measurement, hands-on knowledge in fiber splicing techniques and hands-on knowledge in loss measurement.
Story by
Daniella Mutamuliza
Volunteer in Communication Department at UR Headquarters